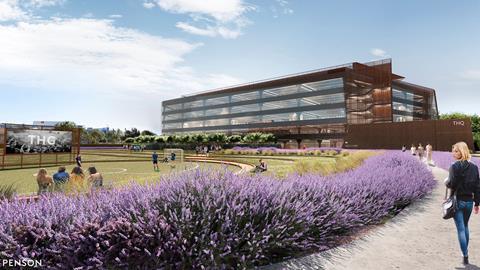 "It has not been a great day," deadpanned The Hut Group founder Matthew Moulding as the value of his retail empire plummeted this week amid an apparent collapse of investor confidence in its model.
THG shares were already on a starkly bearish run, having dropped from 685p in early September to 456p at the start of the week, before Moulding hosted a disastrous inaugural capital markets day which saw the shares plunge a further 35%.
Unlike most drastic price corrections, there was no obvious catalyst for the crash. THG appeared at a loss to explain the crash, blaming a short selling attack and then telling the market "no material new information was disclosed at the event".
The drastic re-rating appears to be based on concerns about the scalability of its highly-trumpeted "end-to-end technology platform" Ingenuity – with plans to demerge its beauty business heightening focus on the division and nervousness about its true value.
In May, Japanese fund giant SoftBank bought an option to buy a 19.9% stake in Ingenuity, valuing the division at $6.3bn (£4.6bn) – comfortably more than THG's entire £3.2bn market cap after the recent share price plunge. Given THG also houses hefty beauty and nutrition divisions, the market previously saw Softbank's commitment as supportive of THG's hefty valuation.
But THG's intention to spin off a division accounting for almost half its £1.6bn revenues, to focus on a division that generated just £19.3m last year, has focused City minds on the realistic potential of Ingenuity. News that Softbank did not intend to exercise its option early has added to speculation the deal might have to be renegotiated, or that future financing is in question.
The capital markets day did not alleviate any concerns, with retail analyst Nick Bubb saying management "muffed the chance to convince investors that Ingenuity was a business of substance and value".
Although Ingenuity's client list is deep – including Nestlé, Hotel Chocolat, Coca-Cola Europe and Homebase – and the potential of direct-to-consumer sales obvious, THG has been criticised for failing to provide detailed financial information on the business – and little new was forthcoming at the event.
"Attendees didn't get the level of information they wanted, and messages were quickly fed back to HQ to dump the stock," said Russ Mould, investment director at AJ Bell. "The market now seems to be taking the view that THG was grossly overvalued and breaking the business up creates more questions than answers."
The sell-off was hastened by investment firm The Analyst advising clients to give "overhyped" THG a wide berth, but the beleaguered stock still has support elsewhere in the analyst community.
Liberum argued: "The pace of new client sign-ups at THG Ingenuity Commerce, the roll-out of new websites, and the testimonials from clients underpins our confidence in the value of the Ingenuity business and its ability to scale revenue rapidly."
Jefferies commented: "Sentiment has taken over from fundamentals. An in-line Q3 sales update and further evidence of the close relationship between THG and SoftBank could well swing things around and help shareholders refocus on fundamentals."
THG shares fell further on Wednesday to a new low of 248.6p, before a modest recovery saw them at 295.2p on Thursday – well below its 500p per share float price and January high of 837.8p.