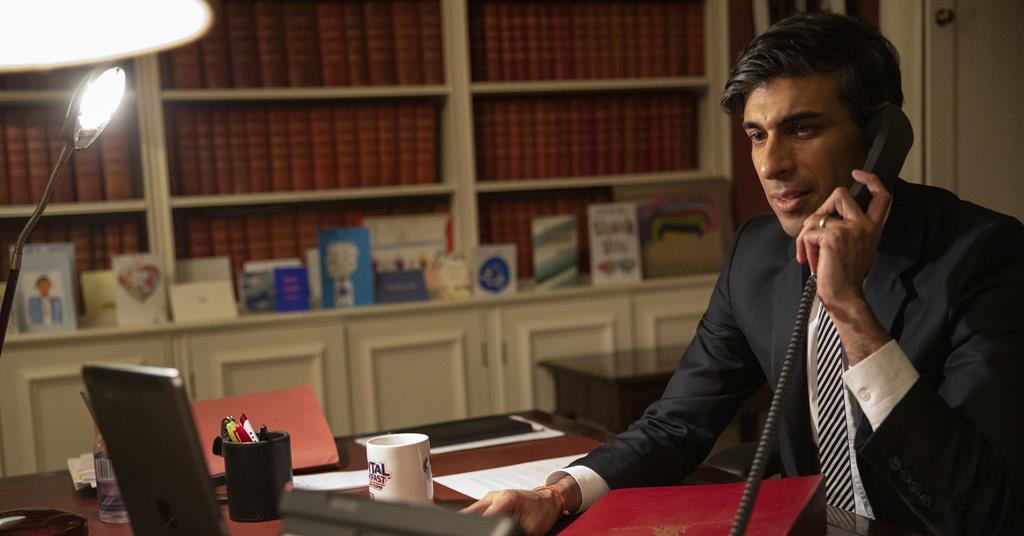 🔴 12:52
Targeted VAT cut to continue
The hospitality and tourism industry will continue to benefit from a reduced 5% rate of VAT for the next six months.
🔴 12:50
Business rates holiday continues
The government's £10bn business rates tax cut will continue until the end of the June at 100% discount. Scheme will continue with a lesser 2/3 discount for the subsequent 9 months with a limit of £2m for closed businesses.
Recovery Loan Scheme to allow businesses to borrow between £25k and £10m.
🔴 12:45
National Living Wage continues to rise
The UK National Living Wage will increase to £8.91 from April. New apprentice grants will also double to £3000 for businesses.
🔴 12:41
Furlough scheme extended to end of September
As was heavily trailed, the furlough scheme will be extended to the end of September with the terms unchanged – the government paying 80% of the wages of those not working. From July businesses will pay 10% of the sum and 20% in August and September.
Support for the self employed will also be extended to the same date.
🔴 12:39
UK economic prospects improved
The OBR now expects a return to pre-COVID economic levels by the middle of 2022 – six months earlier that previously thought. The economy shrank by around 10% due to the coronavirus.
🔴 12:35
Chancellor Rishi Sunak starts 2021 Budget speech
Support expected for the High Street and businesses furloughing employees
🔴 12:00
FWD petitions for wholesaler support
The Federation of Wholesaler Distributors continues its campaign for financial support for the wholesale industry.
🔴 11:55
FDF sets out Budget recommendations
The Food and Drink Federation has set out its wishlist for the chancellor's Budget. In order to "drive new export opportunities" and growth post-lockdown, the Federation has recommended a new specialist food and drink export body for England be created, measures to ensure targeted in-market support to secure access for suppliers be implemented and for a Food and Drink Export Council to be established.
It has also hit out at the plastic packaging tax: 'The planned plastic packaging tax does not recognise the legal, technical and supply constraints which limit the use of recycled content in food packaging' read the tweet. 'Given these challenges, we called for the date for a plastic tax (currently April 2022) to be pushed back.'
🔴 11:30
Food and drink industry prepares for Budget 2021
The Grocer will be bringing you the latest updates from the HM Treasury on the Budget 2021.
The chancellor Rishi Sunak has now left Downing Street and is on his way to deliver the Budget to parliament and lay out his plans to "protect jobs and livelihoods of the British people".
Various sectors of the food and drink industry have been vocalising their Budget recommendations which range from bespoke financial support for wholesalers to a specialist food and drink export body for England.
It's understood Sunak is to announce an extention to the furlough scheme until the end of September.