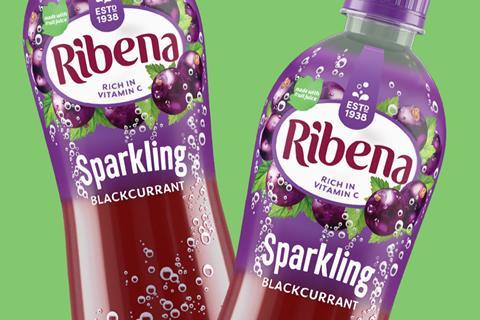 Suntory Beverage and Food GB&I has distributed £100,000 worth of Ribena Sparkling to more than 40 independent retailers to donate to local charities.
Retailers from symbol groups including Nisa, Londis, Premier, Budgens, One Stop, Spar and Best-One will between them receive 8,884 cases of the product, equating to 70 pallets of Ribena Sparkling 500ml.
The beverage company asked the retailers to nominate charities to distribute the drinks to.
It comes off the back of its existing Growing for Good initiative, that has so far seen 107,000 cases of drinks distributed to community groups and food banks. Some 32,000 cases have been donated to FareShare and FoodCloud during the pandemic.
"We have continued to focus on Growing for Good during the Covid-19 crisis," said SBF GB&I sales director Alpesh Mistry. "We've taken our responsibility as a part of the communities we operate in very seriously.
"We're working with more than 40 leading independent retailers to help them support local charities with free stock in the run-up to Christmas.
"Local retailers – from grocery store managers through to single-site indie operators – know their communities better than most and we felt this was a great way to have an effective impact at the heart of communities."
Amrit Pahal, owner of Nisa Local in High Heath, Walsall, received a larger than average volume of around 20 pallets thanks to the shop's previous charity work and connections with local groups.
"We're getting recognised for being at the hub of our community, and it means we stand out as independents compared to the mults," Pahal told The Grocer.
"It's a chain of independents coming together, establishing who needs it most with their communities and distributing it like that, and I feel honoured that SBF GB&I have entrusted us with that responsibility."
Londis retailer Atul Sodha, who helped bring the retailers together, said: "I am outstanded by the number of retailers wanting to get involved.
"I can't think of a time where nearly 50 independent retailers across the country have got together to give back in collaboration with a brand on this level.
"We want to spread a bit of sparkle before Christmas."