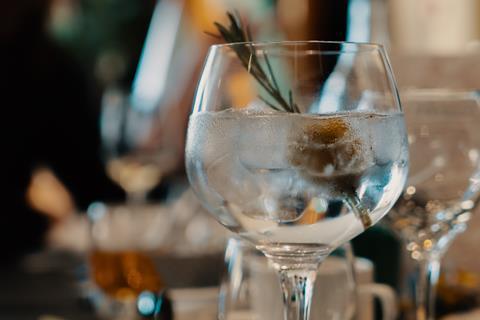 A record number of new distilleries opened their doors in 2020 despite the pandemic, figures reveal.
For the first time, more than 100 new distilleries were registered with HMRC last year, taking the total to at least 563. It means the number of distilleries in the UK has doubled in four years.
Foxhole Spirits MD James Oag-Cooper credited the enduring popularity of posh spirits and the relative ease of opening a distillery.
"You don't have to go and buy an 1,800-litre still like you would have done 25 years ago to start," he said.
In light of the growing numbers and the challenges faced by distillers during the pandemic, the WSTA this week urged the government to back these businesses, which it said were "taking a risk and ploughing their cash and efforts into businesses at a time of such uncertainty", and to ensure the UK remained the world's biggest spirit producer.
Isle of Wight Distillery sales director Malcolm McClellan said smaller distilleries would have a "severely restricted" market to aim products at with the on-trade closed, because startups often begin by supplying local pubs and bars.
"What we all need is the on-trade to open, and be supported," he said.
Indeed, distilleries would play "a vital role in 2021 and beyond as hospitality begins to open up again," said WSTA CEO Miles Beale.
However former Pernod Ricard commercial director Chris Ellis said some new brands – gins in particular – could struggle to stand out against a massively saturated market.
"The gin category is definitely due a shakedown. Pre-Covid numbers were starting to show that clear regular gin had gone into decline and all of the growth was coming from flavoured gin. Now you could argue that the flavoured gin category is a little bit here today gone tomorrow."