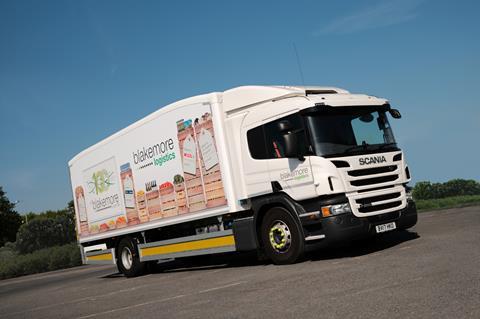 Strong sales across convenience have helped AF Blakemore mitigate the impact of the pandemic across its foodservice and wholesale distribution divisions, it has said.
The business remained in a strong position, said chairman Peter Blakemore, as he reported results for the year to April 2020.
His optimism came despite total sales for the year falling 7.2% from £1.14bn to £1.05bn.
That was partly attributed to the early impact of the crisis, which began at the tail end of the reporting period, and the knock-on impact of its exit from the cash & carry sector in 2018.
"Whilst the Covid-19 pandemic is causing market volatility, I believe the company is well-positioned to take advantage of new opportunities as a result of an increased capability to change and respond," he explained.
"I would like to thank colleagues, customers and supply partners for their hard work and support throughout the past year, ensuring that we have continued to supply food and essential services to the communities we serve."
Blakemore also said its pre-tax profits remained stable at £6.1m, up from the previous year's figure of £6.0m.
That was despite the wholesaler incurring around £1m in one-off costs relating to the pandemic, including the purchase of safety screens for its retailers totalling £250,000.
Over the previous and current financial year it said it was investing £2.4m into its wholesale pricing structure in order to help its retail customers remain competitive.
It is also planning to further expand its retail home delivery capabilities, which it launched early in the pandemic via a mixture of its own platform for its company-owned stores division and its tie-up with Snappy Shopper.
A new multi-temperature DC in Bedford with more than 200 staff would be operational from June, it added.