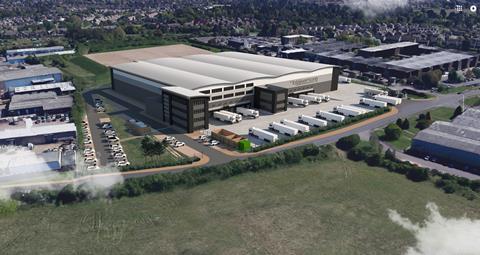 AF Blakemore is set to close its Hastings depot in July and move operations to its new £15m distribution centre in Bedford.
The wholesaler told The Grocer the "difficult" decision had been made following a strategic review that resulted in the Hastings distribution depot being "no longer sustainable for the group's future logistic function".
AF Blakemore is now managing the controlled changeover from Hastings to the new Bedford DC.
All staff from the 90,000 sq ft depot were consulted with earlier this year and offered a transfer to the Bedford site.
The new facility, set to open next month, is located alongside the Spar wholesaler's existing depot and is expected to create 200 new jobs.
Blakemore said it would provide additional supply chain capacity as well as enabling growth for the future.
"Over the last few months we have increased both our employed logistics support and our temporary resource as we head into our peak season," said an AF Blakemore spokeswoman.
"This, combined with state-of-the-art facilities, ensures that we are in our strongest possible position for what we believe will be a strong 2021."
The Grocer revealed last week that Blakemore had been affected by the ongoing UK-wide driver shortage and had introduced caps on the amount of products retailers could order in a bid to maintain fair distribution.
The shortage was having the biggest impact on its Willenhall HQ in the Midlands, compared with Bedford and Hastings, it said.
The Grocer understands Blakemore has been able to draft in drivers from a haulier agency in Dover in order to meet retailer demand.