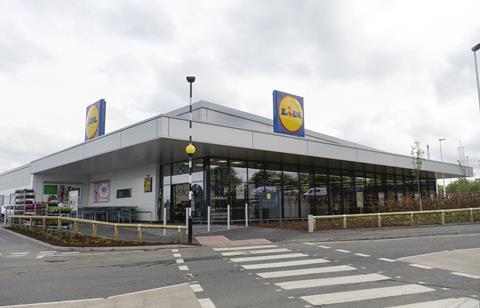 Lidl GB has appointed Alan Barry as chief development officer, replacing Ingo Fischer, who has moved to the discounter's international headquarters in Germany.
Fischer has spent 17 years working for Lidl GB including over a decade as board director, and led the rapid expansion programme that has seen stores open at a rate of one a week.
Before working for Lidl GB, he was the supermarket's regional property director in Germany.
Barry has transferred from Lidl Ireland, where was also chief development officer, and a board director since 2014. He began his Lidl Ireland career as a project manager in 2007.
"Ingo has played a vital role in our successful expansion programme in the past decade," said Lidl GB CEO Christian Härtnagel.
"He has spearheaded our growth across the country, where we now have more than 800 stores and 13 distribution centres.
"I'm delighted that his knowledge and expertise will be staying in the company and we will continue to co-operate. On behalf of the board, I thank him for his dedication and service and wish him the best for his new role.
"The board and I look forward to working with Alan on our ambitious expansion plans, which includes opening 1,000 stores by the end of 2023."