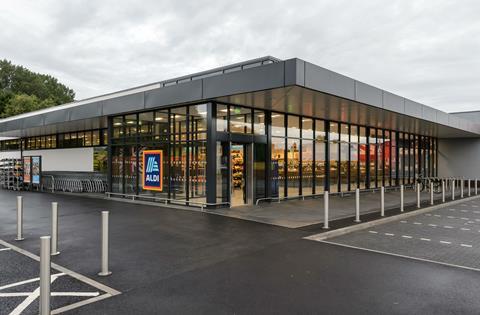 Aldi is urging the thousands of people whose jobs are at risk at Arcadia Group and Debenhams to apply for work at the discounter.
The supermarket's expansion plans are due to see 4,000 new roles created across the UK this year, while hundreds of Arcadia Group and Debenhams stores are expected to close following moves by online retailers Asos and Boohoo to buy the ailing high street chains.
Aldi has a two-year target of investing £1.3bn in new and upgraded stores, distribution centres and its supply chain. It involves creating 4,000 new jobs in 2021 alone.
The supermarket said today it "hoped to offer long-term retail roles to thousands of people who have lost their jobs as a result of the two high street giants who have recently collapsed".
Aldi UK recruitment director Kelly Stokes said: "We are currently opening an average of one new store a week as we continue to try to meet the huge demand for amazing quality food at unbeatable prices that shoppers can only get at Aldi.
"That means finding around 4,000 new Aldi colleagues this year and, if we can do that while also helping those who have recently lost out due to closures elsewhere, we will do."
Aldi said those interested should apply at aldirecruitment.co.uk.
From today, Aldi has also raised minimum hourly pay from £9.40 to £9.55 nationally and from £10.90 to £11.07 inside the M25.