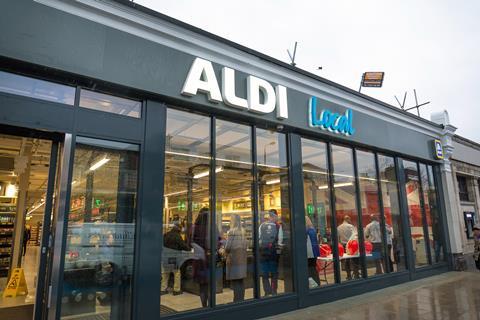 Aldi has announced plans to invest £22m in new and upgraded stores in London this year.
The plans include nine new stores to open in the capital, the discounter said today, including in Dalston, South Harrow and Haringey.
Aldi's 48th London store, in Little Venice, is set to open this week, while a branch in Feltham is earmarked for extension.
The plans mean a recruitment drive that is set to see 300 extra staff taken on, on a minimum £11.07 an hour, rising to £11.32 after two years.
Aldi has previously announced national plans to invest £1.3bn over two years in new and upgraded stores and distribution centres.
It said today it was on track to have 100 London stores by 2025 – a target announced in 2019, when the number was 45.
Nationally the long-term target is 1,200 stores by 2025.
"Whilst we continue to expand throughout the UK, growing our market share in London is a key focus for us," said Aldi UK regional MD Ben Shotter.
"Over the next four years we want to change the fact that some people in London don't always have easy access to Aldi's high-quality groceries at the lowest prices.
"This investment in London stores will help make the UK's lowest-priced supermarket more accessible to even more people."
London expansion is also a focus for Lidl. Last week, the rival discounter to Aldi opened three stores in the capital in one day, as part of a five-year £500m London expansion plan announced in 2019.