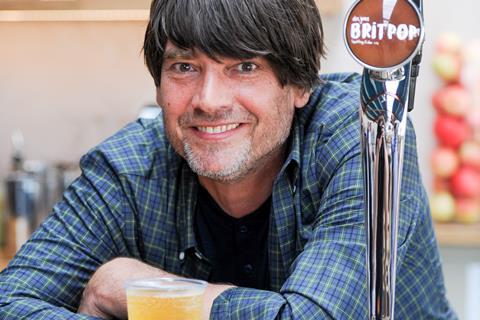 Blur bassist and cheesemaker Alex James is planning a mainstream rollout of his cider, Britpop.
The drink (5.5% abv) was first made in 2019 in partnership with Westons Cider, and tested at James' annual food and music festival, The Big Feastival, at his Cotswolds farm.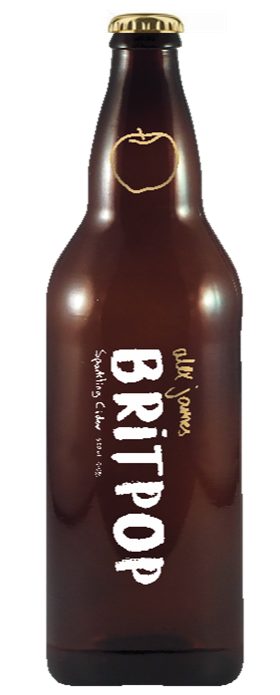 It is now launching into mass retail, with a listing in Matthew Clark. Amazon will follow shortly. It has also launched into the on-trade across Marco Pierre White's chain of restaurants. A keg launch, too, is set for August.
It was a "10-year labour of love" to bring the drink to market, said James, whose move into booze was first announced in 2013 when he sought to trademark 'Britpop'.
"I did think for a while Britpop might be a champagne, looking at the way British winemakers have done brilliantly over the last few years. But the farm where we live, there were a small amount of ancient apple orchards that were always my favourite place on the farm.
"I've planted hundreds if not thousands of apple trees. I don't know why it took me so long to work out I should be making a cider. The more I look at apples, the more I think they are emblematic of Britain – there's no better way of turning sunshine into sugar.
"Talk about terroir. And the more I delved, the more excited I got. The French are brilliant at boasiting about grapes but apples are better."
The fledgling brand was "already getting interest from Sweden" and other export markets, he added. "All the places Blur were big, basically.
"It will look smashing on the fixture. I think the potential is huge."