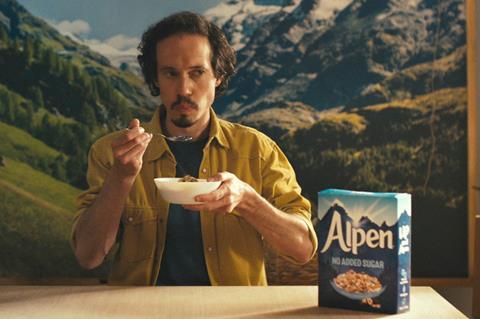 Alpen is getting a £2m refresh to mark its 50th anniversary.
The Weetabix-owned brand has been given a new-look pack designed to celebrate "its rich heritage" with an "eye-catching Alpine design" and "delicious product shots".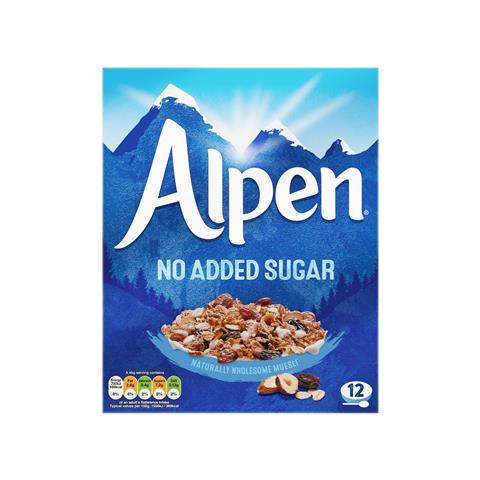 A new TV ad campaign, called 'Up & Alpen', will showcase the new look and tagline, featuring "an energetic Alpine ram, outlining how Alpen can give everyone the endurance to climb their own personal mountains", said the brand.
A social media push, meanwhile, will run across its Facebook and Instagram pages "encouraging the UK public to get up, get out there and get to it".
The new look and ads "will launch just ahead of traditionally busy summer months for the category, raising awareness of the portfolio and bringing more new and existing customers to the aisle", said Alpen head of brand Helena Blincow.
The moves come on the back of a strong year for the cereals category: sales were up 9.8% in 2020, according to Kantar data [52 w/e 27 December 2020].
Alpen struggled to grow during the first months of the pandemic, though: over the year to 5 September 2020 its volumes were down 4.7% [Nielsen].
Strikes
However it comes as workers at owner Weetabix's Northamptonshire factories last week voted to strike over plans they claim will see pay slashed thanks to new contracts and work patterns, which will result in cuts to shift allowances.
Unite regional oficer Seán Kettle warned the strikes could lead to Weetabix shortages across the summer and called for "constructive negotiations with the brand".
A Weetabix spokesman said the business was "naturally disappointed by the result of the reported ballot from union Unite, but respect the voice of our workforce and their representatives", and would "remain in close conssultation with them".
It was "confident that together we can avoid any product shortages while we implement necessary new ways of working to keep us competitive", he added.