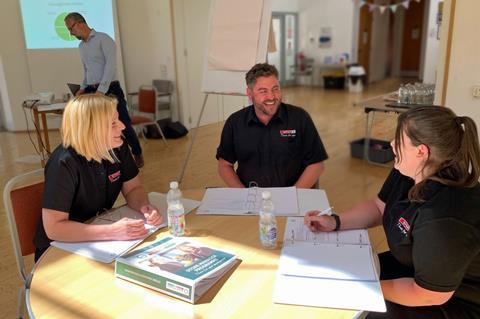 Appleby Westward has launched a training development programme for the 105 managers of its company-owned store estate.
The course focuses on developing leadership skills and behaviours, as well as operational skills and standards. It also intends to enhance their approach to managing store staff.
The four-day programme is designed to maximise business efficiency and instil a culture of inspiration and colleague engagement, the Spar wholesaler said.
The programme is underway with the aim to complete the training by early September.
"It's all part of a wider project as we look to deliver greater clarity and definition around career pathways, provide the development needed to ensure people are able to meet the requirements of their role, and to develop and retain talent within our business," said Appleby Westward head of human resources and training Tracey Russell.
Dan Lavin, area manager for company-owned stores in South Devon, said: "The content and delivery at the course I attended was fantastic and I've already had a lot of positive feedback from my team.
"I'm sure this programme will help many of our store managers and, in turn, their assistant managers as the knowledge is cascaded to them."
Store manager for Castor Road, Brixham, Mandy Drake said: "I enjoyed the training. It was relaxed and informal but very well presented and there was much to take away and put into action within my store."
Appleby Westward currently supplies over 300 Spar stores throughout Devon, Cornwall, Dorset, Wiltshire, Bristol, Somerset and Hampshire, a third of which are company-owned.