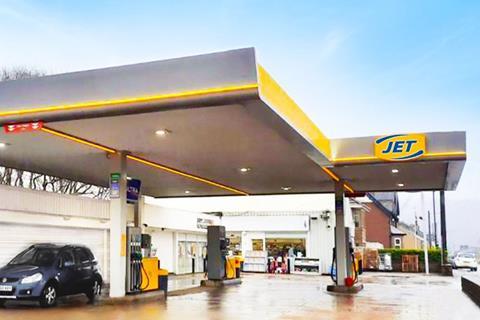 Forecourt operator Ascona Group has extended its deal with fuel supplier Jet to 10 more sites that were previously supplied by Harvest Energy.
The move will see Jet, which is owned by Phillips 66, now supply fuel to 13 of the fast-growing operator's petrol stations.
These span across Marlborough, Stoke-on-Trent, Sheffield, Bedfordshire, Buckinghamshire and Warwickshire.
The deal will in turn boost Jet's total portfolio to more than 300, with Ascona Group becoming one of its largest retail customers.
"Jet provides an industry-leading fuel supply package and together with their new Jet brand image, is recognised in the industry for great value and service," said Ascona Group MD Darren Briggs.
"They are the perfect partner for Ascona as we continue to expand our operations in the UK via both organic and acquisitive growth and focus on building best-in-class retail roadside destinations that cater to changing customer needs."
Phillips 66 retail business manager Oliver Müller said: "We are delighted to welcome these new sites to our Jet dealer network and introducing the brand to a number of new communities.
"With a reputation driven by good service and good value we are committed to building business relationships with dealers across the UK and are looking forward to helping these new sites flourish over the coming months."
The licensed supply contract with Ascona Group is in place until 2026.