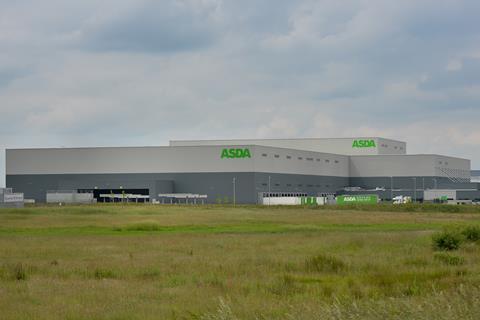 Asda's new owners are preparing to sell and lease back the supermarket's distribution centre network for up to a reported £1.2bn.
TDR Capital and Issa brothers Zuber and Mohsin are lining up advisors Eastdil Secured to handle the process, according to real estate website React News.
DCs in Heston, Dartford, Bristol, Washington, Wakefield, Didcot and Lutterworth are among the 25 assets expected to be included in the sale of some seven million sq ft of space.
The DCs are expected to sell for between £1bn and £1.2bn depending on the terms Asda imposes to lease the assets back.
The Issa brothers and TDR, also owners of forecourt giant EG Group, pulled off a surprise victory in the race to buy Asda in October, fending off competition from Apollo Global Management and Lone Star to secure a majority stake for £6.8bn.
EG Group, which controls 1,700 stores across the US in 33 states, with merchandise sales worth more than $3bn a year, has continued on its buying spree since.
Last month it acquired Schrader Oil in Colorado and this week it further expanded its presence in Germany with a €485m acquisition of 285 petrol station forecourts from OMV Deutschland.
The sale of Asda's DC network would hasten a return on the investment in the supermarket for its new owners. The process is not expected to formally begin until after the acquisition of Asda completes in 2021.
It's reported the DC portfolio may be split into three or four packages to limit the exposure of investors to a single covenant.
Since news of Walmart's planned sale of Asda emerged in 2019, the UK supermarket's vast property portfolio has been seen as a major play for potential suitors.
Asda and EG Group declined to comment on the rumours.