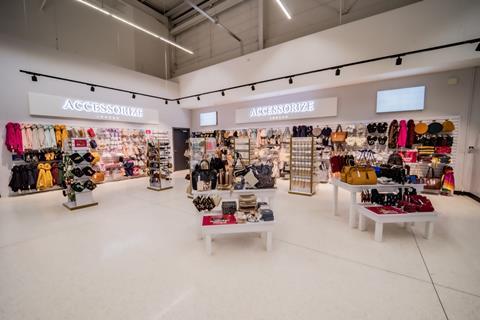 Asda has announced "store within a store" partnerships with Accessorize and Decathlon at a supermarket in the West Midlands.
The fashion and accessory chain has launched an exclusive partnership at Asda Minworth, selling jewellery, bags and seasonal items.
Asda said the partnership was a single store "test and learn trial", offering a range of products as part of an "in aisle" concept.
Meanwhile, in an extension to the grocer's existing partnership with Decathlon, Asda Minworth is also trialling a branded fitness offer that has launched ahead of the festive season.
The branded Decathlon aisle sees the superstore stock a selection of Decathlon's most popular lines, offering Asda customers products across a range of sports.
Read more:
Last month Asda further added to its existing partnership with Music Magpie to bring a range of Smartdrop phone recycling kiosks into 10 stores.
Asda has also added 250 premium fragrance lines from leading distributor Per-Scent to its George.com site.
"We continue our strategy of partnering with specialist retailers to deliver a great in-store and online experience for our customers," said Matt Harrison, senior director of corporate development and partnerships at Asda.
"At this time of year, many of us look to spend time with our families and make as few trips as possible to get the things we need. The addition of new offers and partners such as Decathlon and Accessorize provide the added convenience of completing a number of missions as part of a regular shop. We hope to add more partnerships into our stores in 2021 as well as rolling out successful trials."