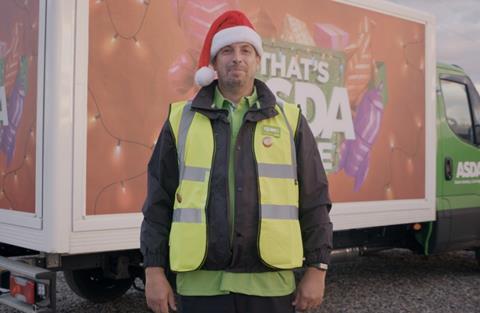 Asda has announced all its stores will close on Boxing Day, as pressure grows on other stores to follow suit.
All Asda stores will close at 7pm on Christmas Eve and reopen on 27 December, the retailer has announced.
It said Boxing Day off was a chance for staff to spend time with their loved ones "in recognition of their efforts as key workers during the Covid-19 pandemic".
Asda CEO and president Roger Burnley also announced Asda staff that are eligible hourly-paid workers will receive a guaranteed 100% bonus for their "unstinting hard work and commitment during 2020" , which will be paid in February 2021.
It follows a payment made to staff in June following the first phase of the crisis.
In his message Burnley said: "This has been a challenging year and you have all done an incredible job, continuing to serve our customers and communities while juggling so many other commitments.
"But it's also been challenging from a personal perspective as we have not been able to spend time with our families and friends, which has been hard for us all.
"As you know, the strict guidelines set out by the government will change between 23 and 27 December and more households will be able to gather together. This is of course our busiest time of year but it was important for us to give as many of you as possible the opportunity to spend this time with those loved ones that you may not have seen for many months so, uniquely for this year, we will not reopen our stores until 27 December."
So far retailers including M&S, Pets at Home and toy store The Entertainer have announced they are also closing on Boxing Day.
Shop workers union Unite meanwhile accused Sainsbury's of "acting like Scrooge" by insisting staff come in on Boxing Day, albeit with reduced hours.
Sainsbury's has agreed to operate reduced 10am to 5pm opening hours on Boxing Day, but Unite said its supermarkets will be open to customers from 6am until midnight between Monday 21 December and Wednesday 23 December.