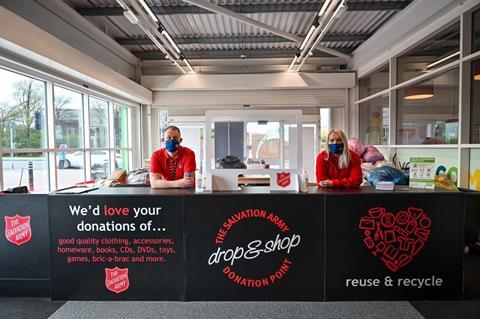 Asda customers have donated 221 tonnes of items to a Salvation Army drop-off point at its sustainability store in Leeds.
The Middleton store, which opened in October last year, includes a drop and shop donation point for the charity, encouraging customers to recycle unwanted items that might have otherwise ended up going to landfill.
Asda said it so far seen more than 4,000 bags of clothing, textiles and other bric-a-brac donated, equating to over a tonne a week in some periods.
While The Salvation Army's shops have been temporarily closed due to lockdown restrictions, Asda customers have still been able to support the charity by donating unwanted items.
"Tackling the issue of waste is something that our customers and colleagues are passionate about us addressing, which is why schemes like this that support them to do the right thing for the planet are really important," said Asda senior manager for zero waste Karen Todd.
"Not only are the unwanted clothes and other items given a second lease of life, but they're also being diverted from potentially ending up in landfill."
Salvation Army Trading Company head of corporate partnerships Kirk Bradley said: "By donating to Salvation Army drop and shop or our clothing banks, people are supporting the work being done across the country to help some of the most vulnerable people in our communities, providing essentials like hot meals for rough sleepers, food parcels for struggling families and doorstep friendship for isolated older people, particularly during the pandemic."