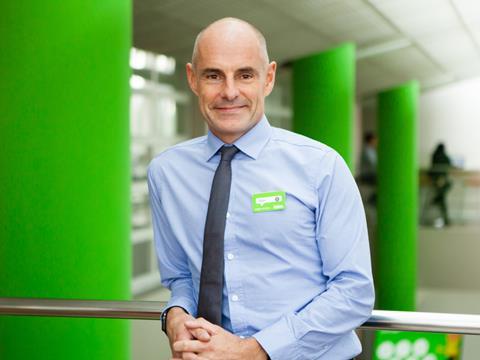 Asda is to consult over the future of 5,000 jobs in a major restructure to switch the focus of the business further towards online grocery.
The move, which it said would see 4,500 new jobs created in dotcom operations this year, follows a huge surge in online orders across the supermarket sector, which has already seen Asda increase its online capacity by 90% since the first lockdown.
It comes at a pivotal time for the future of the grocer, with the billionaire Issa brothers earlier this month completing a £6.8bn takeover of the company, subject to the deal being approved by the UK's competition authorities.
Asda today insisted the EG Group forecourt owners and the investment fund TDR Capital, which are behind the deal, had had "no involvement" in the changes.
However, it comes amid major speculation in the industry over how the Issas might look to shake up Asda, which has struggled amid competition from Tesco and the German discounters Aldi and Lidl.
While it admitted there would be redundancies, Asda said it hoped a "large number" of the 5,000 staff would be among those to take the newly created roles.
The shake-up will include the closure of Asda's Dartford and Heston home shopping centres, affecting 800 staff, with future online orders in the south of England picked from local stores. Asda claimed this would improve levels of availability, capacity and service.
It said moving to store picking would create greater capacity and improve slot availability, as well as increasing opportunities for customers to utilise same-day delivery, express one-hour collection and delivery via Uber Eats.
Meanwhile 1,100 store-level management roles will also be affected, with deputy store manager and section leader roles replaced by two new roles – operations manager and online trading manager.
Asda said it also planned to simplify ways of working across 'back office' store functions with cash office, administration, people and training tasks amalgamated into one new role, potentially affecting 3,000 jobs.
Asda said staff would be trained using new technology and processes to help them cope with what it called a "structural shift" in customer behaviour towards online grocery during the pandemic.
Asda has increased its online capacity by 90% since last March to 850,000 weekly slots and remains on course to fulfil one million orders per week by the end of the year.
"The pandemic has accelerated change across the retail sector, especially the shift towards grocery home shopping, and our priority is to serve customers in the way they want to shop with us," said Asda CEO and president Roger Burnley.
"The last 12 months have shown us that businesses have to be prepared to adapt quickly to change and I am incredibly proud of the way we demonstrated our agility and resilience through the pandemic. As customer habits continue to change, we have to evolve our business to meet these demands and ensure our business is strong and sustainable for the long term."
"We know that these proposed changes will be unsettling for colleagues and our priority is to support them during this consultation process. Our plans to transform the business will result in more roles being created than those we propose to remove and our absolute aim is to ensure as many colleagues as possible stay with us, as well as creating the opportunity to welcome new people to our business."