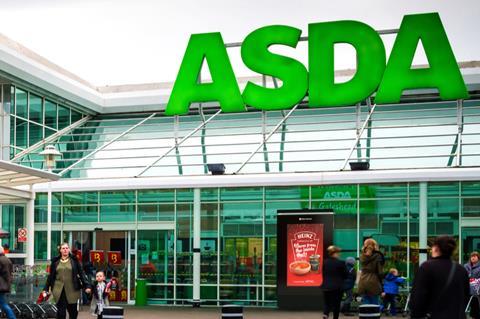 Asda is joining forces with re-commerce platform musicMagpie to give consumer technology and media products a new life and prevent landfill waste.
As part of the new 'sustainability partnership', the retailer will roll out musicMapgpie's SMARTDrop kiosks, where shoppers can recycle their unwanted phones in exchange for cash, to nearly 300 stores.
The wider rollout, which will take place during 2022, follows a successful trial encompassing 15 kiosks across the Asda estate that started in November 2020.
The service allows customers to bring in their old phone, receive a valuation and get paid instantly either to their bank accounts or PayPal accounts.
"Our exclusive partnership with musicMagpie has been developed with the long-term view in mind and it is fantastic to see this vision achieved through a wider roll out in Asda stores," said senior director of partnerships at Asda, Matt Harrison.
"From the start, the team at musicMagpie have shared our philosophy of testing and learning through trials in our stores, with the ability to quickly understand what works and scale."
Around 3,000 smartphones have been traded in through musicMagpie's kiosks so far, the company said.
Furthermore, the two businesses have launched an affiliate agreement that allows Asda customers to buy and sell previously owned technology and media items, such as mobile phones and tablets, with musicMagpie through both the Asda website and mobile app.
They will also extend their prior deal to have musicMagpie's pre-owned DVDs and CDs available to buy in Asda stores.
The scheme was initially introduced to five stores in August 2020, but eventually extended to over 200 Asda stores across the UK.
MusicMagpie's CEO Steve Oliver said: "We are thrilled that a business of Asda's prestige and national reach has recognised the value of musicMagpie's unique circular economy model, and is now prepared to scale up our partnership so decisively and quickly.
"The launch of 295 SMARTDrop kiosks and an affiliate site where customers can buy and sell technology via Asda.com will prevent e-waste going to landfill, as well as save shoppers time and money."