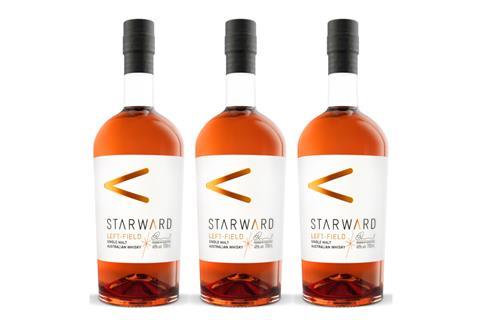 Australian whisky brand Starward has launched a new whisky made "with a European palate in mind".
Called Left-field (40% abv), the whisky is billed as an "approachable" single malt, which is matured in 100% French oak casks sourced from Australian vineyards before finishing in charred barrels.
This process gave the drink a "rich and spicy mouthfeel" said the brand, with the charred barrels adding "further complexity".
It was "important for us to create a flavourful but easy-drinking and approachable whisky that talks to the place it is made, like very few whiskies can", said Starward founder David Vitale.
The brand is touting their mixability and recommending they be used in cocktails or long drinks such as with tonic, in place of gin.
The NPD has launched into Waitrose (rsp: £35/700ml).