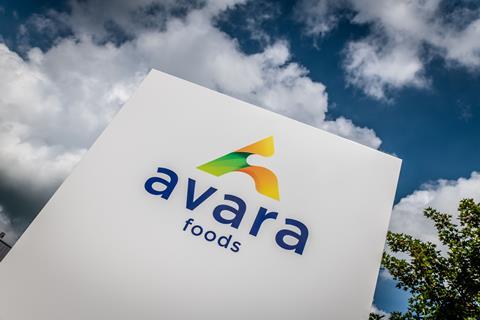 Poultry giant Avara Foods has formally pledged to reduce direct emissions by 46% by 2030, as part of its wider ambition of reaching net zero by 2040.
The commitment to reduce its scope 1 and 2 direct emissions (against a 2019 baseline) are approved by the Science Based Targets initiative and are in line with the body's efforts to limit global warming to 1.5 degrees higher than pre-industrial levels by 2030.
Avara has also committed to a 28% reduction of scope 3 emissions across its up and down-stream supply chain by the same date. Those emissions account for 95% of its carbon footprint.
The move comes ahead of the UK's hosting of the Cop26 climate change conference in Glasgow next month.
"Setting science-based targets is really important to us, because any commitment to net zero feels empty without them," said Avara people and communications director Andrew Brodie.
"Adopting and pursuing robust, science-led targets, not only makes our intention clear, it gives us a clear line of sight to our goal and helps others hold us to account."
In the short term, Avara will focus on reducing its footprint through decarbonisation across its operations, while recycling and capture technologies, which it pointed out were "outside our control", were developed for use in the longer term.
It said it had already achieved a 56% reduction in Scope 1 and 2 carbon emissions between 2015 and 2020, and had completed an analysis of its wider supply chain, enabling it to set "ambitious" scope 3 targets.
Avara added actions were already underway to meet its targets, focusing on investment in new technology and automation to drive productivity and improve energy efficiency. New packaging, launched with retailers earlier this year, had also reduced plastic use by around 50% across a wide range of products, with the potential to extend it further.
"Mapping our scope 3 emissions has been a huge piece of work but absolutely vital. Science and data are at the heart of our carbon reduction plans, because without comprehensive data – which we continue to refine – how can you be sure you're making a difference?" said Avara sustainability lead Emily Phelps.
Avara's commitment to science-based targets is part of a broader responsible business agenda, recently re-branded as 'For Good'. Covering its commitments to people, animals, consumers and communities, as well as the planet, 'For Good' was a new way of explaining how Avara conducts business, said CEO Andy Dawkins.
"[Being a responsible, sustainable business] is implicit within our values, and something that the whole team at Avara expect us to live and breathe. This brand helps us explain what's important to us, how various issues interact with each other, and reminds everyone that this is a permanent fixture in our business."
Avara this week also announced a £4.7m investment in a new factory at its Wednesbury site, creating 150 new jobs. The new facility will be technology-led, with automated processes to reduce the number of manual and repetitive tasks.