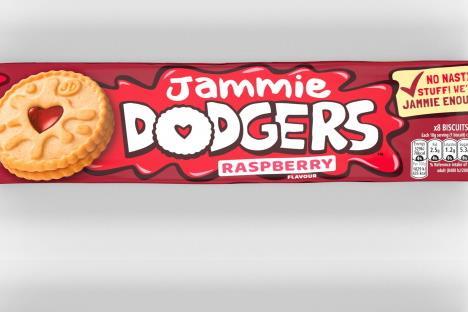 PE giant Bain Capital is eyeing a takeover of Burton's Biscuits as it seeks to double down on the UK ambient food industry following its buyout of Valeo Foods Group this week.
The Boston-based investor is among the final suitors for the UK's second-largest biscuit manufacturer as the auction run by investment bank Stamford Partners races towards a conclusion, The Grocer has learned.
Former Burton's CEO Ben Clarke is working with Bain, which has more than $130bn in assets under management, on an offer for the Wagon Wheels and Jammie Dodgers maker.
Clarke, who has been a senior advisor for Bain since 2017, ran Burton's for seven years until September 2016.
Bain would likely combine Burton's with the Valeo portfolio after securing the acquisition of the Irish ambient food group this week in a deal worth upwards of €1.7bn.
Biscuit International, backed by PE firm Platinum Equity, is also understood to be chasing hard to land Burton's. The French private label supplier is keen to acquire a UK asset and hopes to use Burton's as a platform for further consolidation in biscuits, according to industry sources.
Fox's owner Ferrero has also not been ruled out of the auction, though City sources said it was more of an outsider, given its preference for branded, with a large part of Burton's revenues generated from private label and contract manufacturing.
A deal could be finalised before the end of the month, with a price tag expected to top £300m.
The Grocer revealed in February that Burton's owner Ontario Teachers' Pension Plan, which bought the business in 2013, had charged advisors at Stamford Partners to find a buyer.
The Canadian pension fund has encountered a number of setbacks during its tenure with Burton's, including missing out on buying United Biscuits in 2014 and several failed attempts to combine with Fox's.
However, OTPP has led a transformation at the company in the past four years following the £200m sale of its Cadbury biscuits licence.
Revenues and profitability bounced back thanks to a tie-up with Mars, a focus on its own power brands, a move into private label and a resurgence in overseas business. It also benefited from soaring demand throughout the coronavirus pandemic.
It would be the latest in a flurry of M&A in the UK snacking market, following Mondelez snapping up Grenade, THG buying Brighter Foods and Bain's swoop for Valeo.
Dealmakers expect Bain to continue the buy-and-build strategy employed at Valeo by CapVest, which created the group in 2010 as a vehicle to roll up Irish ambient food businesses Batchelors and Origin Foods.
Shaun Browne of Houlihan Lokey, which advised Bain on the buyout, said: "Clearly Bain has the capability to do bigger deals if the opportunity presents itself, but Valeo will continue to be an ambient M&A machine.
"Valeo are experts at extraction of value. They are very good at taking a business, integrating it and taking out costs, realising synergies and therefore creating something worth more than the sum of its parts."
CEO Seamus Kearney will continue to lead Valeo following CapVest's exit.
Bain outbid PE rivals PAI Partners and Cinven, which was working with former Premier Foods CEO Gavin Darby on an offer, to acquire the group.
Another City source added Bain surprised everyone in the process by putting forward an offer well ahead of the second round deadline, which was scheduled for the end of May.
"Bain has been desperately trying to get into the UK food space for years, but it is not often that an opportunity of the right size comes along," a dealmaker said. "They were determined to land Valeo and came up with a big offer before rival bidders were ready."