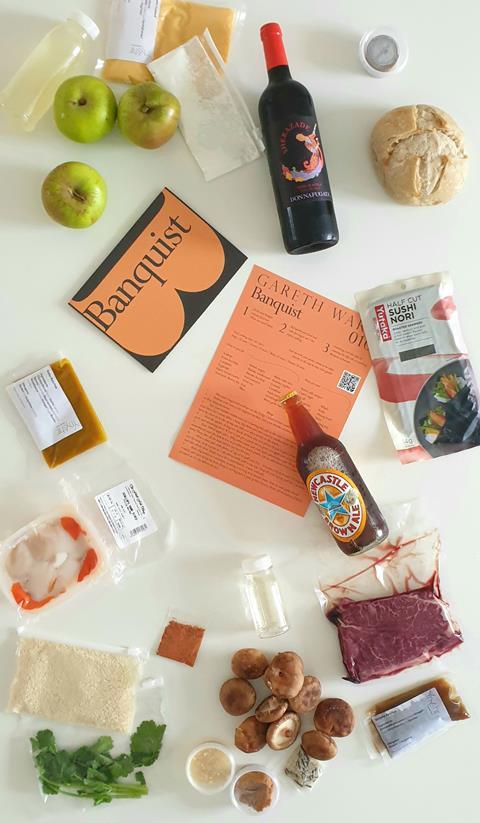 Michelin star recipe box start-up Banquist has raised £1.6m as investors continue to plough money into the booming sector.
Launched in May 2020 during the height of the UK's first coronavirus lockdown, the company generated £1m turnover in its first six months as consumer demand for recipe kits soared.
Banquist aims to teach customers how to cook world-class meals, delivering Michelin star recipes from celebrated chefs, including the likes of Theo Randall, Adam Handling and Atul Kochhar.
It will use the money from its first fundraising to grow the size of its team, invest in the technology and continue to recruit chefs for the service.
Banqiust co-founder Seb Evans said: "Banquist is dedicated to bringing world-class experiences to customers that are as enjoyable as they are educational, and this funding will allow us to further expand our repertoire of world-class chefs, as well as invest in the technology to digitalise the way customers cook."
Recipe kit providers have seen growth explode throughout the coronavirus pandemic, with consumers cooking more from scratch.
Hellofresh this week revealed an almost 75% jump in its customer numbers in the first quarter of 2021, while Gousto last month reported 2020 revenues had more than doubled to £189m.
The funding round at Banquist was led by Redrice Ventures, with additional backing from KM Capital and angel investors, including Tails.com co-founder James Davidson.
Banquist releases a new line up of chefs each month, with boxes containing ingredients for a three-course meal delivered nationwide.