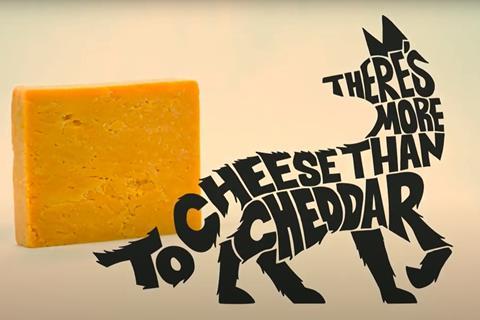 Shropshire-based cheesemaker Belton Farm has returned to TV screens with a new run of its successful advert for the Red Fox brand, using the tagline 'There's more to Cheese than Cheddar'.
The push runs on Channel 4 for the next four weeks, and follows a spike in sales after the ad's first run last June.
Volume sales grew by 50% over the period of the last campaign, Belton Farm said, helping to grow the brand's sales by 36% over the calendar year to outperform the wider cheese category, according to its own figures.
The supplier said the advert would drive "further consumer awareness of, and engagement with, the Red Fox brand", an aged Red Leicester that had a "blend of sweet and savoury flavours with a cunningly unexpected crunch".
"It's no secret that during 2020 Covid played its part in driving some of [the brand's] growth, with the surge we've seen in retail sales, changing shopping habits and the demand for premium products as a result of consumers treating themselves whilst staying at home," said Belton Farm senior national account manager Mike Hutchins.
"However, our enhanced marketing support and TV advertising debut undoubtedly also helped to boost sales," he added. "As such, with 'Red Fox back on the box' and exciting developments in the pipeline for later in the year, we expect to see further strong growth."
It comes as the supplier has also expanded the Red Fox range with a new smoked variant, which is available now on the Belton Farm website and independent retailers in 200g prepack and 1.45kg variants (rsp: £2.75 and £18 respectively).
The new variant was also due to go on sale in a major UK retailer from May, Belton Farm said.