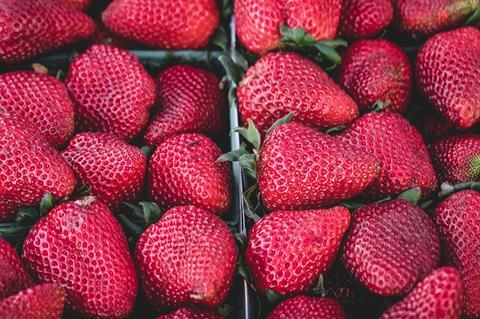 Grower body British Summer Fruits has expressed concern that empty shelves in retailers could affect promotional activity, leading to food waste and a loss of sales.
During the summer months – the peak period for UK berry harvesting – retailers often run larger pack sizes and promotional activity when crops suddenly become available in large quantities, also known as flushes.
These episodes are brought on by sudden periods of warm weather, which can lead to fruits maturing at a much faster rate than they had been previously.
According to BSF, this promotional activity by the mults not only helps growers avoid food waste, but also provides sales they would otherwise have lost.
However, the trade body said it was concerned the empty shelves seen as supermarkets grapple with the HGV driver shortage and 'pingdemic' could lead them to rationalise their SKUs to keep core lines on sale, potentially cutting off the prospect of increased grower sales and wasting crops.
"[Supermarkets] are very good at managing flushes, particularly with strawberries," said BSF chairman Nick Marston. "But there's concern that due to the current constraints on the supply chain, retailers may pull back to what they did in the first few weeks of the first lockdown, ie only stocking the bare minimum number of SKUs.
"Retailers may be less able or willing to look at crop flushes for less critical SKUs, like raspberries or blackberries, and to help growers market them [when] we'd be very keen that that continues. We appreciate the retailers' issues but equally it's of concern to the farmer whose goods are sitting in the lorry."
Marston added berry growers had also been hampered by the shortages of HGV drivers. He said he had heard of one instance where a refrigerated lorry carrying fruit had been stranded outside a depot for 18 hours due to a lack of staff at the DC.
"Product is going on to shelves with far less shelf-life than it should have and there are empty shelves occasionally as a result of the stuff not getting through on time," he explained.
The British Retail Consortium said it was too early to comment on how supply chain issues could affect promotional activity.
But it did emphasise that retailers were under "increasing pressure" due to the 'pingdemic' and urged the government to allow retail workers and suppliers to continue to work if pinged by Track & Trace, provided they were double vaccinated or could provide a negative Covid-19 test.
The news comes despite some good news for berry growers.
Marston reported strawberry sales had recovered after volumes were as much as 30% down year on year three weeks ago, according to figures compiled from BSF members. The figure was now around 3% lower compared with last year.