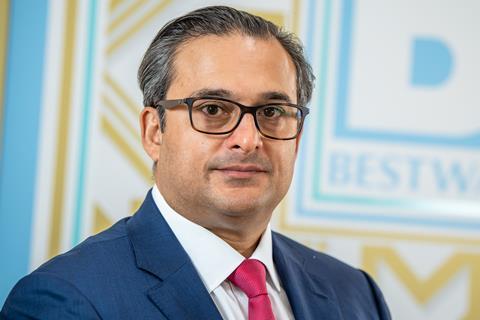 Bestway is inviting Costcutter retailers to shop in its depots and is considering recognising their rebates ahead of its takeover of the symbol group.
The wholesaler announced before Christmas that it had agreed to buy Costcutter for an undisclosed fee. The deal is set to be completed in the first quarter of this year, subject to approval from the Financial Conduct Authority.
Speaking to The Grocer this week after hosting the first of a series of virtual roadshows, Bestway MD Dawood Pervez said he was assuring Costcutter retailers that his team were taking a "steady as she goes" approach, and were "in listening mode".
Pervez approved calls from retailers during the Zoom session to use Bestway cash & carry depots with immediate effect, and told attendees the wholesaler was considering recognising rebates too.
Bestway is currently considering the structure that the new-look business will take as it looks to integrate Costcutter staff.
Pervez said while decisions were yet to be finalised, it was likely a hybrid approach would be adopted combining some functions across the two businesses while making others leaner.
The deal for Costcutter, which operates 1,550 stores, would take Bestway's turnover to almost £3bn, with a retail estate of 3,795 UK stores.
Costcutter is currently supplied by Co-op, through its Nisa operations. Bestway has agreed to extend this supply deal to 2026.