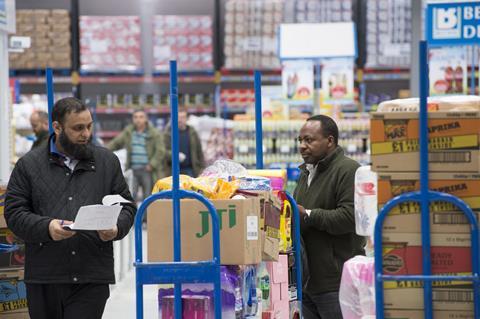 Bestway Wholesale Group saw its revenue nudge up by 1.4% to £2.5bn for the year ending 30 June 2020, according to its latest set of accounts.
EBITDA for the Group, which comprises the wholesale division plus MAP Ltd and Bestway Retail, jumped 82% from £20.8m to £37.9m.
Bestway Wholesale Group MD Dawood Pervez said continued investment in the business along with a "growing emphasis" on its online and digital strategies had "proved to be the right approach".
He added: "The year to end June 2020 saw new challenges with pressure from the grocery sector continuing, with major supermarkets such as Tesco, Morrisons and Sainsbury's entering the wholesale market. As a sector, we also had to absorb the continued impact of the National Living Wage as well as the additional costs and associated uncertainty surrounding the pandemic and Brexit."
The wholesale division lifted the performance of the wider group as it saw profits leap by 260%, to £11.5m up from £3.2m. Turnover climbed 3% to £2.1bn.
Bestway Wholesale director Naser Khan said the uplift was "related to Covid-driven sales and improved buying negotiations and promotional strategy."
Khan added sales during the first three quarters of the year fell within the wholesale division "mainly due to a fall in tobacco sales in line with the fall in UK consumption", however "sales increased significantly during the final quarter of the year due to the impact of Covid 19", he said.
The beers, wines and spirits category performed "particularly strongly" for the wholesale division as demand shifted from hospitality to retail during the first national lockdown in March 2020.
Sales of tobacco improved "significantly" over that same period.
The group, which acquired Costcutter Supermarkets Group in January 2021 and has added around 1,500 stores to its retail estate, is now integrating the new convenience division alongside Bestway Retail.