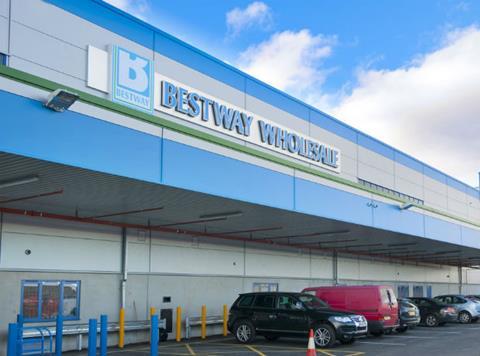 Bestway Wholesale is giving all of its symbol retailers access to its cash & carry depots with immediate effect as it looks to mitigate the supply issues affecting the grocery sector.
The move includes Costcutter and Best-one retailers and the wholesaler is also promising to honour rebate rewards on qualifying products.
Bestway claimed it was making rebate rewards available across the widest possible range of products. Tobacco and one-day deals are not eligible for rebate.
Supply issues linked to the HGV driver shortage and the so-called pingdemic have led to empty shelves in major supermarkets and have also led to serious issues in the wholesale and convenience channel.
Last weekend, Nisa suspended ambient deliveries for three days. It had previously set limits on the amount of frozen products retailers could order for delivery. Also this week, AF Blakemore paused deliveries of chilled products for one day.
Issues with delivery have forced many independent retailers to revert to rival cash & carry operators in order to maintain stock levels.
"The last two weeks has seen grocery retail experience unprecedented disruption with some of the major supermarkets experiencing driver shortages and supplier shortfalls as a result of the pingdemic, which has led to shelf-gaps," said Bestway retail director Mike Hollis.
"This move to invite retailers into our depots is also timely in supporting continuity in convenience retail at a time of need.
"We believe in rewarding loyalty and I would maintain that our rebate system is the best in the business affording our retail partners opportunity for higher margins and business growth."
Bestway completed the acquisition of Costcutter in February. However, Costcutter stores are currently supplied by the Co-op via its Nisa supply chain and Bestway has previously confirmed that it has extended that contract until 2026.