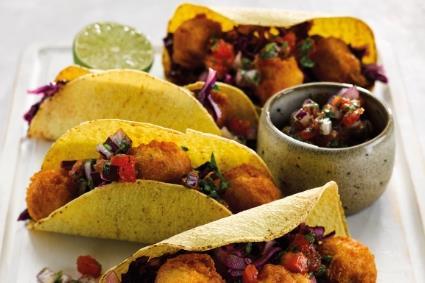 Foodservice giant Bidfood has launched V kitchen, a new vegan range.
The new line of plant-based products will be available via Bidfood Direct and its new consumer platform Bidfood at Home.
The range will comprise of both branded and own-brand products as well as pre-prepared meals including sweet potato, chickpea & spinach curry and vegan wellington slices.
V Kitchen also offers desserts such as vegan and gluten-free salted caramel cheesecake, store cupboard ingredients, bakery and impulse snack products.
Vegan wines, beers and spirits are also available.
"The past few years have been really exciting to work on the development of this ever-growing trend," said Bidfood campaign and activation manager Vicky Tripp.
"Bidfood is proud to offer an extensive vegan range offering inspiration, innovation and inclusivity for those who require a vegan offering. This year, we are incredibly proud to be taking the next step by unveiling our new brand, V Kitchen. With the launch of this new brand to house all these fantastic vegan products, it is going to help to continue to make lives easier for customers when planning vegan menu options, plus we plan to keep up to date with further innovation to launch even more great options."