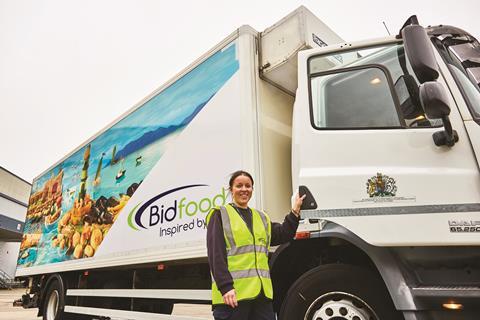 Bidfood has committed to becoming a net-zero carbon business by 2045.
Bidfood said it will not only "focus heavily" on reducing its own emissions but also work with its customers and suppliers to collaborate on carbon-footprint beating strategies. It also hopes to lobby government to help facilitate change.
The move is in addition to the work it currently carries out to manage its Scope one and two greenhouse gas emissions.
Bidfood is understood to be the first UK wholesaler to work towards a science-based net zero carbon target, and is working with consultancy Carbon Intelligence in order to join the Science Based Targets initiative.
"This is a fantastic step forward for Bidfood; the global food system has a huge part to play in reducing global emissions," said Bidfood head of sustainability Julie Owst.
"The degree of change needed to decarbonise is both huge and daunting, but the alternatives of extreme climate change are even worse. I hope our step forward compels other food organisations to join us."
The Science Based Targets scheme looks to ensure company's green strategies are in line with what the latest climate science deems necessary to meet the goals of the Paris Agreement. This includes limiting global warming to well-below 2°C above pre-industrial levels and pursuing efforts to limit warming to 1.5°C.