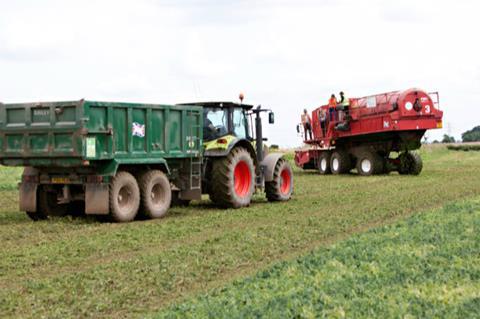 Birds Eye owner Nomad Foods has teamed up with WWF to find agricultural solutions to feeding a growing global population, whilst also battling the climate emergency and biodiversity loss.
The partnership will have an initial focus on two projects relating to Nomad's vegetable production.
The first will pursue what the firm called "nature-positive" approaches to farming that could increase food productivity. The second seeks to measure and mitigate the farm-level impact on biodiversity and find ways of boosting pollinating insects.
This work will be communicated to consumers across Europe via on-pack messaging, appearing on Birds Eye packaging in the UK from June 2021.
"We want to help our consumers eat more sustainably by providing widespread access to great tasting food that is better for people, better for the planet and affordable," said Nomad's CEO Stéfan Descheemaeker.
"Biodiversity loss is accelerating around the world. While improving biodiversity has been a focus for us and many of the farmers we partner with for a number of years, I am excited our collaboration with WWF will help us to extend our knowledge and create a much wider impact beyond our supply chain."
Descheemaeker added Nomad was committed to sourcing 100% of its veg and potatoes through sustainable farming practices by 2025, with 77% of its volumes grown in line with the Sustainable Agriculture Initiative Platform Farm Sustainability Assessment's 'silver' level.
According to Nomad, more than a third of the pea farmers in its UK supply chain covering some 60,000 hectares of land have biodiversity plans in place.
WWF UK's CEO Tanya Steele said the organisation was "delighted" to be working with Nomad.
"Our food system is one of the biggest drivers of climate change and nature loss, so it's a system we simply must change," said Steele.
"[We're] working in partnership with Nomad Foods, not only to reduce the environmental impact of farming, but also to encourage people to eat a more plant-rich diet that's healthy for them and for the planet."