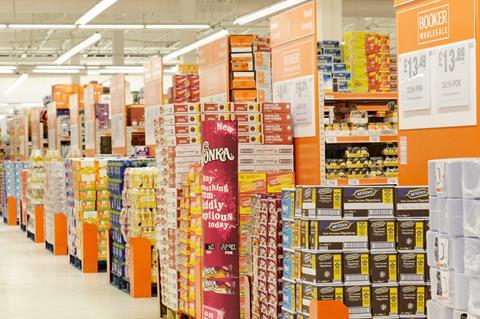 Wholesale giant Booker has relaunched its website in order to make it more mobile-friendly.
The new Booker.co.uk site went live yesterday. Its key upgrades include a simplified branch finder, mobile-optimised imagery and pinch to zoom feature.
Customers will also be able to choose between a grid or list view, and will have enhanced nutrition and allergen information available for each product. Other features include a simplified checkout process that allows retailers or caterers to add picking and delivery driver instructions.
"We have carried out an extensive trial and test with customers and their feedback has been overwhelmingly positive," said Booker MD Colm Johnson. "I'd like to thank our customers for their continued support and am looking forward to continuing to serve them."
Last week Booker reported a 49% nosedive in catering sales over Christmas, which led to an overall like-for-like drop of 8.3% over the crucial festive trading season.