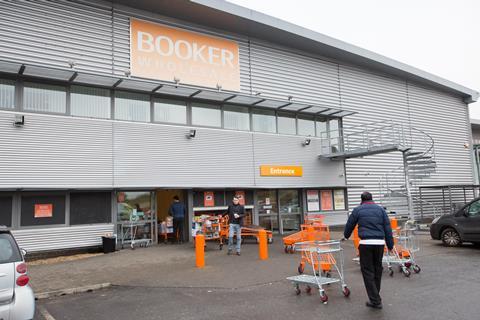 Booker sales surged 10.5% for the year to 27 February despite its catering division taking a major Covid-19 hit.
According to figures included in parent company Tesco's preliminary results last week, the wholesale giant enjoyed a 18.5% jump in retail sales as more shoppers turned to convenience stores during the crisis and increased their basket spend.
This partially offset the blow to Booker's foodservice division, Best Food Logistics.
It saw sales decline by 41% as a result of its hospitality and leisure customers being shuttered for the majority of 2020.
Booker took the decision to merge its Chef Direct foodservice business into the Best Food Logistics business in September.
The move came after what The Grocer understood to be a £100m nosedive in sales, representing two-thirds of total sales.
As catering demand fell away, staff at Best Food Logistics were redeployed to support Booker's retail customer-focused business and the Tesco grocery online business.
Booker CEO Andrew Yaxley said: "Booker delivered a solid performance during the past year. I'm really proud of the team and everything they achieved in what has been a very challenging environment.
"The top line sales and profit numbers have been impacted by Covid as the reality is over 80% of our catering customers have been closed during the past year. Our retail customers have seen double digit growth as we have had the right products, available when our customers needed them, which is a fantastic achievement.
"I'm really optimistic about the coming months and the great news is that with the easing of lockdown, we are already seeing many catering customers return."
Tesco's year-end report said: "Booker profitability was significantly impacted by the decline in catering sales, partially offset by a stronger contribution from our retail business and robust cost control. The recovery of catering performance remains uncertain and is likely to be strongly correlated to the reopening of the hospitality and leisure sector."
Tesco UK & Ireland reported revenues climbed 8.8% to £48.8bn.