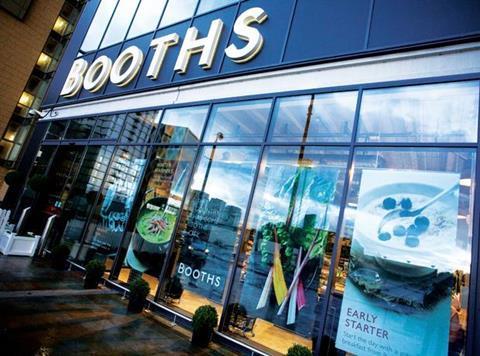 Booths is the latest supermarket to bolster the value of the government's Healthy Start vouchers.
The retailer is adding £1.15 to the value of the vouchers, The Grocer can reveal.
Its move makes the £3.10 vouchers worth £4.25 in total.
Booths said it made the decision to boost the coupons' value to help ensure vulnerable customers could access nutritious food.
It follows a number of other supermarkets boosting the vouchers' value. Sainsbury's announced it was topping up the Healthy Start vouchers by £2 last week – the biggest retailer top-up so far. Other supermarkets to have already announced top-ups to the scheme include Tesco (£1), Waitrose (£1.50), Co-op (£1) and Lidl (£1.15).
Healthy Start vouchers are issued to pregnant women and families on low income with children under the age of four. They can be used to purchase healthy products, such as fresh, frozen, and tinned fruit & vegetables.
Booths shoppers with the coupons need to present them at the checkout at any store to increase their value.
"Booths operate at the very heart of local communities and we're here to help ensure families get the food they need in these difficult times," a Booths spokeswoman told The Grocer.
The government is due to increase the value of the vouchers from £3.10 to £4.25 from April, following successful lobbying by Marcus Rashford's food poverty campaign and the National Food Strategy.