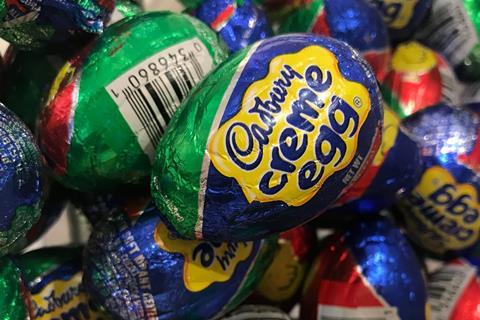 Brands have grown ahead of own label in grocery for the first time in six years, exclusive data shows – as shoppers have sought the safety of names they know and trust.
While private label grew in value 7% during the pandemic, branded goods outpaced them at 12% [NielsenIQ 52 w/e 26 December 2020], with 74 of the top 100 brands growing sales in 2020, and 47 achieving double-digit growth, found Britain's Biggest Brands, The Grocer's annual survey, out this week.
As a result, the top 100 is now worth an extra £2.06bn in total, with confectionery, canned, frozen and household brands among those enjoying big gains.
Cadbury, the country's number one brand once again, was the standout performer in absolute terms. It added £140m in extra sales and is now worth £1,825m, while Heinz made the second-largest gain in sales, up £113.7m. It was followed by Birds Eye (+£100m), Coca-Cola (+£92.5m) and Pepsi (+£84m).
In percentage terms, Freshways milk, Dettol and Starbucks were the fastest-growing – up 70%, 65% and 54% respectively.
"Brands have strong equity and that's been really important," said Mike Watkins, head of retailer & business insight at NielsenIQ.
When shoppers were "making decisions about family meals and eating and drinking at home, they wanted trusted brands they feel comfortable with," he added.
Brands that suffered value declines were largely those that relied strongly on impulse sales. The three leading bottled water brands – Volvic, Evian and Highland Spring – shed £75.3m between them after on-the-go occasions all but vanished.
This also caused Wrigley's chewing gum, to shed £60m in sales – the biggest loss in the top 100. Its Mars Wrigley sister brands Maltesers and Galaxy also lost £74.2m between them on the back of last year's technical problems at the supplier's Slough factory.