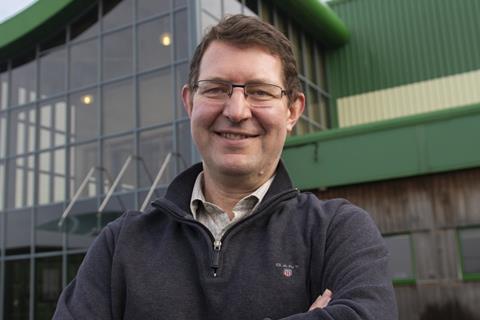 Potato supplier Branston has appointed food industry veteran Richard Fell to the newly created position of MD of its prepared team.
The appointment would facilitate ambitious growth brands by the supplier and follows a £12m investment by Branston to expand its prepared potato factory in Lincoln – part of a move to provide more capacity to meet increasing customer demand.
Branston added the new venture would allow it to introduce new technologies and capabilities, as well as a protein plant that will extract vegan protein from waste potatoes, creating a whole new product range and customer base.
Fell boasts more than 22 years of high-level management experience in chilled food, bakery and milling businesses, having previously worked at Rank Hovis Milling, Premier Foods and Princes.
"The investment will support our business growth plans and give us the ability to not only expand our prep business, but also develop new products and customers, enabling us to grow our workforce throughout 2021 and beyond," said Branston MD James Truscott.
"We have appointed Richard to lead this priority area for Branston. He will be working closely with myself, our executive board and the wider prepared team throughout our period of expansion. Richard has a wide range of skills and experience and we are excited to welcome him on board."
Fell said: "I'm really pleased to be joining the Branston executive board, it's a huge privilege and such an exciting time for the business. I look forward to sharing my experience with the team and being a part of its new journey."