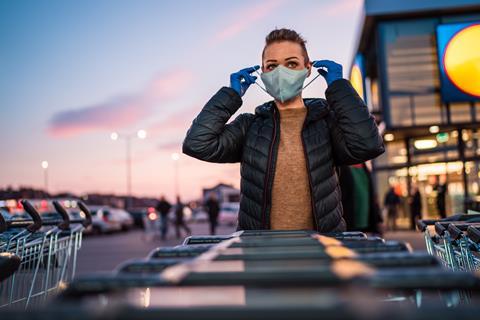 The BRC is demanding government bring forward the date people with two Covid vaccines no longer need to self-isolate, to avoid crippling absence rates for businesses.
The date is currently set as 16 August, nearly a month after social distancing rules are set to ease on 19 July, including the requirement to wear facemasks and stay one metre apart in shops.
Iceland MD Richard Walker used Twitter this afternoon to say Covid absence rates were rocketing and the delay between the dates would cause a "s*** show" for businesses.
"Our Covid-related absences are growing exponentially," he said. "Within a week or two they'll be the highest ever. Covid rules end 19 July. Self-isolation rules not eased until 16 August. This will be a s*** show for business."
BRC CEO Helen Dickinson said: "We are already seeing a serious impact on retail operations as a result of staff having to self-isolate and this will only get worse right across the economy, as cases are already rising fast and the final restrictions are eased.
"Given the effectiveness of the current vaccine rollout programme, the government should pull forward the 16 August date so that people who are fully vaccinated or have a negative test are not forced to needlessly quarantine when they are contacted by track and trace."
PM Boris Johnson's decision, announced on Monday, to ease the one-metre and facemask rules from 19 July has already sparked protest from shopworkers union Usdaw.
"Many retail workers are at a greater risk of catching the virus and bringing it home to their families," said Usdaw general secretary Paddy Lillis. "Supermarket workers and delivery drivers have worked throughout the pandemic to keep the country supplied with essentials. These key workers must be valued, respected and protected."
Lillis said relying on the public exercising personal responsibility "ignores the reality that public-facing workers have no option but to interact with large numbers of people as a part of their job".
"The main purpose of face coverings is to protect others and the government must send out a clear message on this," Lillis said.