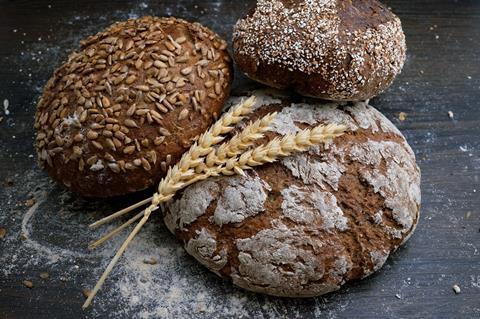 The price of bread must rise to better reflect the inflationary pressures burdening food producers, Northern Ireland's biggest independent baker has warned.
Food prices were down in March, according to the ONS this week, with staples such as bread, cereals and chocolate biscuits cheaper than at the start of the pandemic. Food was one of the few sectors not to see price inflation over the period.
It came despite the soaring costs of transport, oil, and packaging, as well as numerous food commodities. Global wheat prices, for example, are up about 25% year on year, while last week Spanish olive oil hit a two-year high.
Brian Irwin, chairman of Irwin's Bakery in NI, said he was surprised by the lack of food inflation so far, saying "there's a pressure building".
Much of the reason behind falling prices on shelves has been the ongoing price war between the major mults, which has caused frustration among some suppliers who have struggled to pass on mounting inflationary costs.
"There's no point supermarkets telling us everyone wants cheaper food when all the costs are going up," said Irwin.
"It shouldn't be all about cheaper food all the time. If you say you're following an environmentally responsible agenda then that means higher costs. Likewise for animal welfare."
Like many Northern Irish food manufacturers, Irwin's Bakery had to adjust to the Brexit deal that resulted in checks on goods arriving across the Irish Sea from Great Britain. The impacts so far, however, had been "surprisingly little", said its chairman.
The bakery imports raw materials from Belgium via Great Britain. However unlike those such as M&S who have faced tariffs on goods arriving in Ireland due to rules of origin issues, Irwin's suppliers have avoided this by transporting in sealed bulk containers. As the load is never opened in GB, it can be transported straight through and across the Irish Sea, said Irwin.
The business has also benefited from its location in Northern Ireland. While bakers in the Republic of Ireland have been hit by tariffs if the flour they import from GB contains sufficiently high volumes of American or Canadian wheat, this has largely been avoided north of the border.
While foods moving out of NI into the EU could be subject to tariffs, it is believed this will be done on a proportional basis with the duty charged only on the percentage of product expected to leave the UK. However, the government had not yet clarified the exact rules, he added.