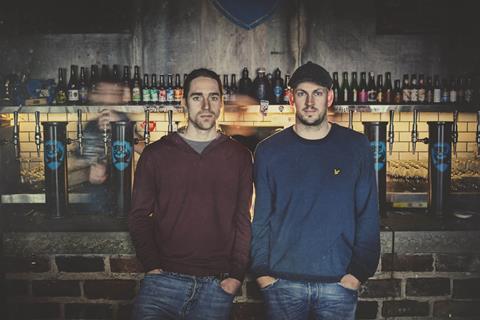 BrewDog co-founder James Watt has apologised to staff and promised to "listen, learn and act" after a group of former employees wrote an open letter claiming there was a "culture of fear" in the business.
The open letter, which was published on Twitter last night by an account called Punks With Purpose, claimed staff from across different departments of the Scottish craft brewer had been left "burnt out, afraid and miserable".
Although it didn't make specific accusations, the letter claimed "toxic attitudes towards junior staff" had become an "intrinsic part of the company", with some people in the business treating other staff "however they liked without repercussions – making them feel belittled and/or pressured into working beyond their capacity".
As a result, there was a feeling of "disappointment, resentment and sadness" among many former employees, it alleged, with some suffering mental health problems "as a result of working at BrewDog".
In a statement posted on Twitter today, Watt said the letter was "so upsetting, but so important". He insisted people were BrewDog's "main priority" and vowed to take action on the issues raised.
"As a fast-growing business, we have always tried to do the best by our team – we do have thousands of employees with positive stories to tell as a result. But the tweet we saw last night proves that on many occasions we haven't got it right," he said.
"We are committed to doing better, not just as a reaction to this, but always; and we are going to reach out to our entire team past and present to learn more. But most of all, right now, we are sorry.
"It's hard to hear these comments, but it must have been harder to say them. We appreciate that and we will endeavour to honour that effort and courage with the real change it deserves. We aren't going to make excuses, we're going to take action."