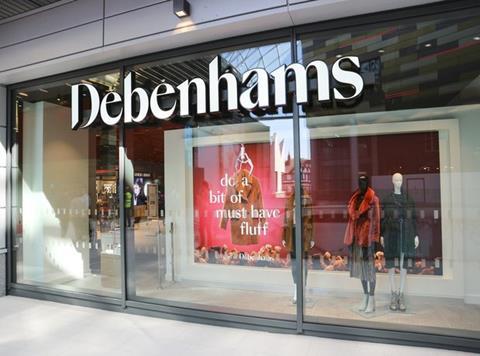 Business rates have become a bigger burden than rent for many retailers, leading to empty shops as vacancy rates soar, according to Colliers.
Business rates are currently set as a proportion of rents payable in 2015, but because commercial property values have fallen so much, the tax bill has become wildly disproportionate, according to the property agency.
"We had a client looking at an ex-Debenhams store where they were able to negotiate a rent of £100,000 a year. However, the property had a rateable value of £700,000 which equates to a rate bill of £350,000 a year," said Colliers head of business rates John Webber. "Not surprisingly it was a deal-breaker for the potential occupier."
The Grocer revealed in May that British Land had said plummeting rents had left business rates the biggest property expense for many shopkeepers.
Rents have fallen by as much as 50% during the past two decades, according to Colliers. Meanwhile an estimated one in three UK shops are currently either vacant, not income-producing or occupied on very short-term arrangements.
Landlords desperate to keep shops occupied are offering sweeteners such as rent-free periods, but the rates bill, which is beyond their control, is still scuppering deals, Colliers said.
The next business rates revaluation is set to take effect in 2023, based on 2021 property values. Under government proposals announced earlier this week, the revaluations are set to take place every three years instead of five.
Colliers is calling for a three-month extension of the 100% business rates holiday for retail and hospitality businesses, which ended on 1 July.
It also wants the tax burden lowered permanently as part of the government's ongoing 'fundamental review' of business rates, on which the government is due to report this autumn.
"This won't come at a moment too soon," said Webber. "The government needs to bark up the right tree. Unless it gets its business rates strategy right, space will not be re-occupied. It's why we've got so many voids.
"Gap has just announced it is closing all its 81 stores in the UK and Ireland. Two of those stores, Canada Place and Westfield, pay rates of over £500,000 a year. That's a big liability for another retailer to take on."