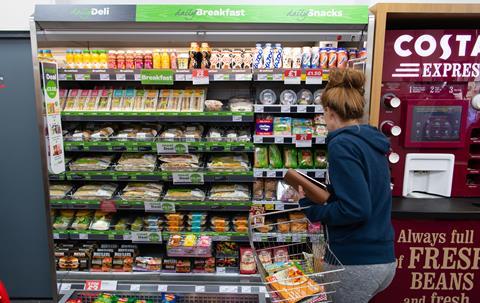 Growth in the UK convenience market is set to slow down this year after stores enjoyed a surge in sales during the pandemic.
According to the Lumina Intelligence UK Convenience Market Report 2021, the sector is set to grow by just 0.3% in 2021, taking its value to £43.2bn. That represents a slowdown on 2020, when it grew by 6.3%.
Convenience multiples and co-operatives will lead market growth, by 2.1% and 5.3% respectively, it predicted.
Unaffiliated independents are expected to experience a decline of 2.2% however, following a growth of 9.6% in 2020.
This is a result of shoppers returning to larger stores in the second half of the year, but value will still remain higher than pre-pandemic.
Despite a slowdown in 2021, convenience market growth is set to pick up pace over the next three years to be worth a total of £47.1bn in 2024. This equates to a net increase of £3.9bn from 2021.
"The convenience market has a unique opportunity to build on the customers and spend gained throughout the pandemic to continue to grow as a core shopping channel for consumers," said insight director at Lumina Intelligence Blonnie Whist.
"Growth drivers in convenience will include the expansion and rollout of on-demand and delivery services as well as click & collect for larger, more urban stores.
"Suburban stores can continue to enhance their role as key community destinations including continuing to provide core household essentials and increasing reach into attractive lunchtime meal solutions for home workers."