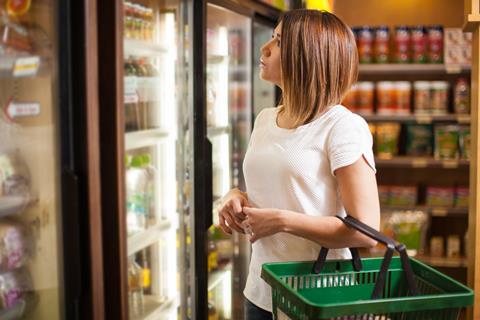 Convenience store visits are in growth for the first time since lockdown hit last year, The Grocer can reveal.
New data by Dunnhumby and In-Touch Group showed store visits fell by 10% during the first lockdown as shoppers stayed close to home.
Footfall levels remained in decline during the series of lockdowns, but sales continued to grow.
This was primarily driven by bigger basket sizes as more customers chose the channel for a full shop mission. This accounted for 37% of sales during the first lockdown, compared to around 20% pre-pandemic.
But since restrictions began easing in March this year, store visits were back up 2% until 9 May, compared to first lockdown.
The convenience channel has also seen basket size fall 10% versus a year ago, but it is still up 20% on previous years.
Dunnhumby UK head of convenience solutions Amritanshu Kumar said this shift in customer behaviour is likely due to better social distancing rules in supermarkets and greater availability of online delivery slots.
He added there is "a greater sentiment of safety of customers in-store, as well as a gradual acclimatisation to the new normal".
Fewer visits during the pandemic also drove the lottery to lose 43% of its category penetration, according to the data.
"Lottery is very clearly a category that is related to footfall and smaller basket size," Kumar told The Grocer. "With limited visits to the store in the last year where customers were focused on covering more needs via convenience than usual, lottery sales have seen a drop as it was not top of mind for consumers."
On the other hand, alcoholic RTDs and BWS were up 27% and 7% respectively, as consumers sought bigger pack sizes for at-home consumption as pubs closed.
The data also compared sales growth of London-based convenience stores with non-London stores. It showed London experienced a more moderate, 15% growth in sales during the first lockdown, compared to a 37% growth in non-London stores.
One year on, London store sales have continued to grow at a slower rate (3%), while non-London store sales fell flat, although still trading significantly higher than normal years.
Kumar said a possible explanation for this is the relatively higher proportion of convenience stores in non-residential central London areas, and the gradual return of office workers in more recent months.
"London convenience stores are massively driven by the lunch mission, or stores that are close to offices and throughfare," he said. "So the nature of the growth is driven by going back to work, and what it used to be."