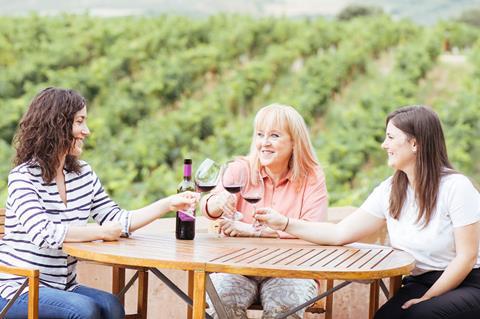 Campo Viejo has unveiled a new blend made by its three female winemakers.
Called Winemakers Blend (13.5% abv), the wine is said to combine "the most vibrant expressions of Spain", blending tempranillo, garnacha and bobal to create "the ultimate red blend".
The wine is described as being smooth and vibrant, with a deep cherry red colour and hints of cherry, strawberry, plum and blueberry.
It will launch at Tesco on 5 April, followed by Morrisons on 17 May (rsp: £8.25/75cl).
It has been created as a collaboration between the Pernod Ricard brand's three female winemakers Elena Suárez, Irene Pérez and Elena Adell.
The grapes had been sourced from some of Spain's oldest vines, which the brand said ensured the wine was "of the highest quality". The tempranillo comes from Manchuela, garnacha from the Mediterranean region and bobal from Utiel-Requena.
The launch of the wine will be supported by "vibrant" PoS, as well as consumer PR and social media.
Ahead of the launch, Campo Viejo will return to TV, VOD and social media with a campaign called 'Decant La Vida', which it said captured the spirit of sharing. The ad will debut on 15 March and run for three weeks.