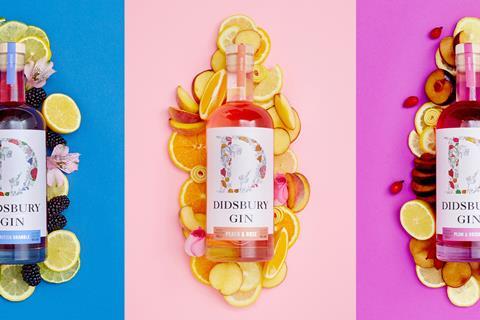 Manchester-based spirits brand Didsbury Gin has partnered with the C&C Group to distribute its products in the UK.
The five-year deal will see its range exclusively distributed through the C&C Group's wholesale businesses Bibendum, Matthew Clark and Tennent's Wholesale.
The deal would help boost Didsbury Gin's brand presence, increasing its distribution and availability in on-trade and wholesale channels, said the brand.
C&C Group commercial director Clara Shand said Didsbury Gin's sustainability credentials and commitment to using British fruit in its products made it a "perfect partner" for the distributor.
"We are excited to have them on board and are looking forward to working together to drive sales and category growth in the on- and off-trade," she added.
Since appearing on Dragons' Den in 2017, domestic sales of Didsbury Gin had surpassed the £3m mark, it said.
Didsbury Gin founder Liam Manton said: "We were told that we were late to the gin party, but we've made a space for the brand in the market.
"We've proven that a company founded on a love of gin, that puts consumer needs first and is willing to challenge what's out there can succeed, even in the toughest of environments," he added.
The announcement follows recent operating losses amid a 55% plunge in revenues for the C&C Group due to the closure of pubs and bars last year.
As The Grocer reported, its net revenue declined 55.4% to €386.7m in the six months to 31 August, resulting in operating losses of €11.7m.