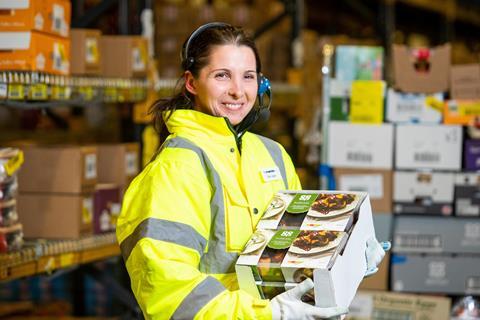 Central England Co-op has reported demand for Christmas stock reaching its highest ever level.
Mince pies are among the products for which the retailer has seen growing demand this year, with 394,000 packs distributed to stores compared with 260,000 in 2019.
More than 200,000 tubs of confectionery and 20,000 Christmas puddings will also be delivered across the society's estate by 25 December, equating to almost double the amount distributed last year.
It said 8,500 cases of Christmas cards, wrapping, tags and crackers would be handled at its 120,000 sq ft food distribution centre in Leicester this year, up from 6,500 in 2019.
Distribution staff have also sent 140,000 tubs of cream and 82,000 Christmas desserts in time for the week leading up to Christmas.
"It's been an unprecedented year with the surge in demand from shoppers and our dedicated, hard-working colleagues are busy getting everything out to stores to ensure everyone has what they want for an enjoyable Christmas," said the society's head of distribution and logistics Robin Farrell.
"Planning for the big day starts in January each year to make sure shoppers can find everything they want right up until Christmas Day."
Staff at the distribution centre will have Christmas day off, but will be back to work on Boxing Day to maintain stock levels for 2021.