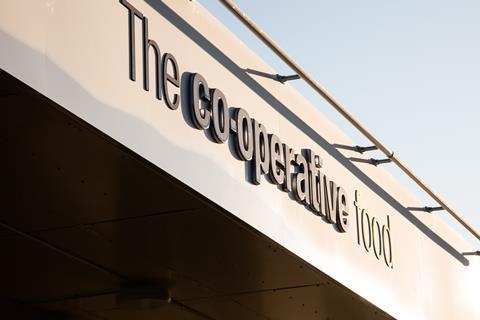 Sales at Central England Co-op grew 3% for the year ending 23 January 2021 to £869m, with trading profits soaring 60% to £28m.
The society said its food business was the primary driver, as shoppers turned to local stores during the pandemic.
It opened seven new stores and re-launched 15 sites as part of its regeneration programme, which incorporates improved store layouts and the introduction of new products and services.
This included a major £3m investment at its Boley Park, Lichfield site last November. The store debuted free water refills, eco-friendly fridges that reduce carbon footprint by 60%, and a zero-waste refill hub.
Other new services the society has rolled out across its food estate includes self-scan checkouts, which have been implemented across 10 sites so far, and scan & go, which is on trial at three stores.
Total food sales increased by 7.7% to £691.2m.
Its frontline colleagues were rewarded for going "above and beyond" with an extra week's pay and enhanced discount.
"I want to thank our society heroes, the frontline colleagues in our food stores, funeral homes, coffin factory, crematorium and distribution centres, who have stopped at nothing to support our families and keep our communities fed," said Central England Co-op CEO Debbie Robinson.
"The protection of our colleagues, members and customers, has been our number-one focus throughout the pandemic, and we have reacted quickly to implement the highest level of safety measures across all our sites.
"We continue to be faced with uncertain times ahead but have proven our ability to adapt and be agile, not only in a rapidly changing environment, but also in response to the needs and requirements of our members and customers.
"We believe we will come out of this crisis stronger, both individually and collectively, as a society."
Jane Avery, the society president, said: "During these uncertain times, we have never forgotten what sits at our core – our co-operative values and principles.
"This year, more than ever, has seen us forge closer links with the co-operative movement to make sure we are involved with important society-wide issues, such as food poverty, keeping our colleagues safe from abuse whilst they work, and tackling climate change."