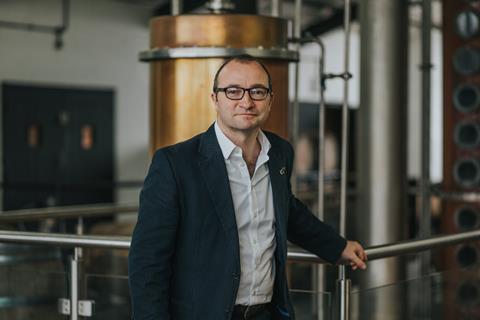 English winemaker Chapel Down has appointed drinks business veteran Andrew Carter as its CEO.
Carter, who is currently MD at Chase Distillery and has previously held senior roles at Treasury Wine Estates and Bacardí, will join the business in September.
He will succeed current CEO Frazer Thompson, who has decided to retire from the business after 20 years at its helm, said Chapel Down.
Thompson wiould work with Carter from 13 September to ensure "a seamless handover of office", it added.
He will remain at Chapel Down as a substantial shareholder and adviser.
"After 20 years, with the company in good shape after the pandemic, and with a really exciting period of growth ahead, I have decided that now is an ideal time for me to step aside as CEO and for the company to introduce some fresh energy and leadership to the business", said Thompson.
He said Carter would bring a "wealth of drinks experience" to the business and had the "talent and energy to lead a fantastic team to new heights".
Carter said he was "delighted to be joining at such an exciting time" for the business.
"I look forward to further building the business and team to deliver the next stage of transformational company growth for our customers and shareholders", he added.
It comes after Chapel Down saw volume sales of its English wine grow by 38% in the year to 31 December 2020, with sparkling wine sales up over 50%.
The Grocer ranked Thompson top of its English Wine Power List in 2019.