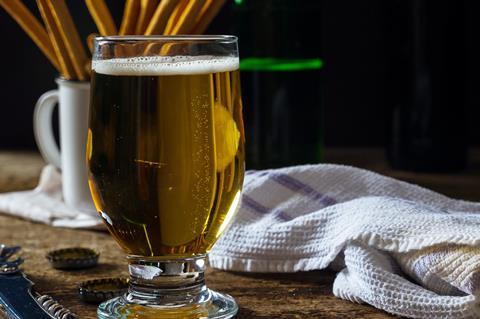 Britain's cider boom came off the rails in the lead-up to the pandemic, latest financial results have revealed.
Documents filed with Companies House over the past fortnight show Westons Cider posted its first loss (of £1.5m) since 1991 over the year to 31 March 2020.
Westons head of business development Darryl Hinskman said this was "driven predominantly by the decline in on-trade sales that affected many other producers during the period under review".
However, he said, the current outlook was "promising in spite of a number of unprecedented challenges that our business – again, in common with other producers – is facing at this time", including Covid-19, Brexit, and "other market dynamics".
Molson Coors-owned Aspall Cyder's turnover, meanwhile, dropped £5.8m to £25.5m over the year to 31 December 2019 with a pre-tax loss of £429k.
Molson Coors marketing controller for cider Phil Pick said the results "don't capture sales through the Molson Coors network" and were not fully reflective of the brand's sales performance.
Since the pandemic began, sales of cider in the mults have surged: the category added £175m of extra sales over the 52 weeks to 5 September 2020 [Nielsen].
However "the ongoing restrictions and market are still extremely challenging", wrote Molson Coors FD for western Europe Robert Eveson in Aspall's results.
And despite the surge in home drinking, own-label ciders actually lost value during the pandemic, their sales falling 5.3% [Nielsen].