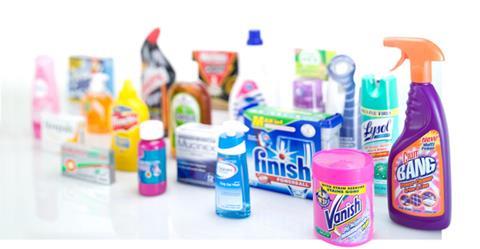 Consumer health giant Reckitt Benckiser posted the highest annual revenue growth in its history this week, but investors remain wary the coronavirus-driven boost could be a sticking plaster covering deeper problems.
Revenues for the year finished 11.8% higher on a like-for-like basis to £14bn, with the hygiene division up 19.5% and health rising 12.1% amid surging demand for its products during the crisis.
The shift to online also benefited the multinational as its e-commerce channel registered a record performance, soaring 56% to account for about 12% of total group business.
Reckitt flagged strong growth for its heritage brands, particularly Lysol, Finish and Dettol, with a good performance from Gaviscon and improved momentum for Durex once the first lockdown was lifted. It also reported operating profits in 2020 of £2.2m, compared with a loss for 2019, despite investing £745m in growth-related initiatives.
Reckitt shares jumped 2.5% in early trading on the stellar sales growth, but fell back to close Tuesday 1.5% down at 5,882p – some 26% down on its summer 2020 high of 8,020p.
Jefferies noted that Dettol, Lysol and related brands accounted for more than 100% of group like-for-like growth, which potentially represented "an uncomfortably high level of dependence on a category for which the long-term outlook remains uncertain, given an anticipated return towards normality post-Covid and increasing competitive intensity."
Notably, Reckitt's difficulties in China deepened, with the group putting its Chinese infant formula business, which it took on four years ago with the acquisition of Mead Johnson Nutrition, under review. It also wrote down the business to the tune of £985m.
However, Barclay's suggested the move could be a "major positive" for the shares, given the division could have "a more natural owner". "RB's share price will likely continue to be impacted by sector rotation and Covid newsflow, but we see real value here and are impressed by management's continued improvements in execution," the broker wrote.
Reckitt also announced it is to sell its Scholl foot care brand to Yellow Wood Partners while buying the Biofreeze pain relief brand as it focuses its portfolio on core consumer health brands.
Hargreaves Lansdown said: "Like other consumer giants, Reckitt's biggest challenge is positioning itself as a more focused and agile beast… Positioning itself as the go-to supplier of all things anti-bacterial and health is the right way to go."