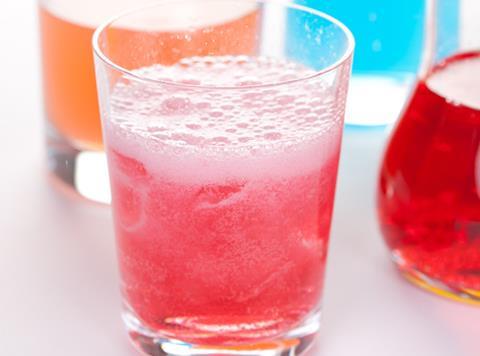 Another week, another US private equity giant snaps up a UK-listed asset. But Tate & Lyle's £1.2bn sale of a chunk of its business is very different to the deals that have caused furrowed brows in Westminster, such as Morrisons'.
On Monday, T&L announced it had agreed to divest its 'Primary Products' division by selling a controlling stake to KPS Capital Partners for £900m in cash, in a deal that creates a £1.2bn-valued 50/50 joint venture between the two.
While the deal represents another business being taken private by global PE cash, the divestment has been a long-term strategic goal of Tate & Lyle rather than being driven by post-pandemic valuation opportunism.
The Primary Products division accounts for the majority of its revenues – comprising £1.7bn of its £2.8bn revenues last year – but a far smaller proportion of its profits. With leadership of the division taken on by the new PE investor, Tate & Lyle can now benefit from its share of revenues in this volume-based business, while investing in its more bespoke and profitable Food and Beverage Solutions arm that partners with suppliers, such as Mondelez and Nestlé, to lower sugar in products while maintaining taste.
In that sense, the divestment mirrors the wider trend of global fmcg businesses to sell off low-growth, cash-generative businesses and focus on a core portfolio of growth assets.
Broker Berenberg said: "This is the transaction investors have been waiting a decade for," noting that it should result in a material re-rating of the company.
T&L said the divestment would enable it to increase revenues by mid-single digits and raise margins by 50 to 100 basis points annually for the next five years. It will also distribute £500m of the gains to shareholders via a special dividend.
However, the market's reception was somewhat less euphoric, with the shares flat on Monday and losing 5.5% for the week by Thursday lunchtime.
Jefferies pointed to net proceeds of £900m being somewhat lower than the £1.2bn mooted in the press. It also highlighted "devil in the detail" issues such as costs and retaining the loss-making European Primary Products arm, and dividend guidance that implies long-term reduction.
"The challenge now for Tate & Lyle is to convince the market around ambitious forward guidance for the surviving Solutions business, plus at least flat earnings from here for the new JV," the broker wrote.